Threshers
Erisha Agritech Threshers Equipment are designed with three critical features in mind: efficiency, visibility and comfort.Type of Threshers MAIZE THRESHER, ENGINE TYPE THRESHER, GROUNDNUT THRESHER, MULTICROP THRESHER.
Technical Specification
Type of Threshers
Maize Threshers
Maize Sheller offered is made available by us under Model AMS-01 and has output capacity of 1000-1500 Kgs of grains per hour with operation options including..
Engine Type Threshers
THRESHER RUNS ON A DIESEL ENGINE Full length husk comes out of the blower. Full length husk can be used as packing material for glass articles and this is in great demand.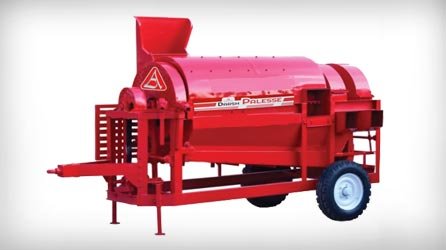 Groundnut Thresher
Erisha Agritech manufactures mini and large groundnut thresher a thresher machines for peanuts in India at best price. ... ... ...
Multi crop Thresher
Multicrop Thresher · The machine is suitable to thresh Paddy, Maize, Sun flower, Jowar and all other grains ·